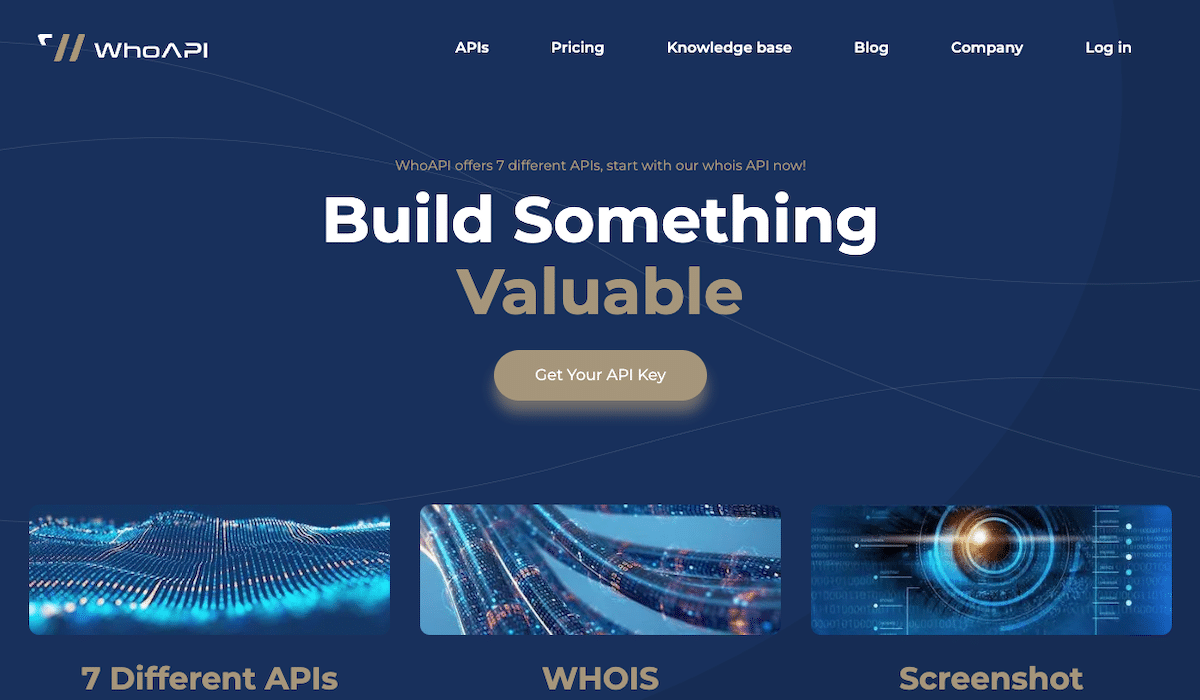 Goran approached me to rebuild their site after their recently built site wasn't passing performance metrics. A complete rebuild has the site soaring. It is now passing all Core Web Vitals and has near perfect scores on all performance tests and is noticeably faster. Not only that, but it is much easier to manager and edit.
Project Highlights
Smooth Animations
---
From testimonials to client logos to scroll effects, the subtle animations add a modern touch without hurting performance.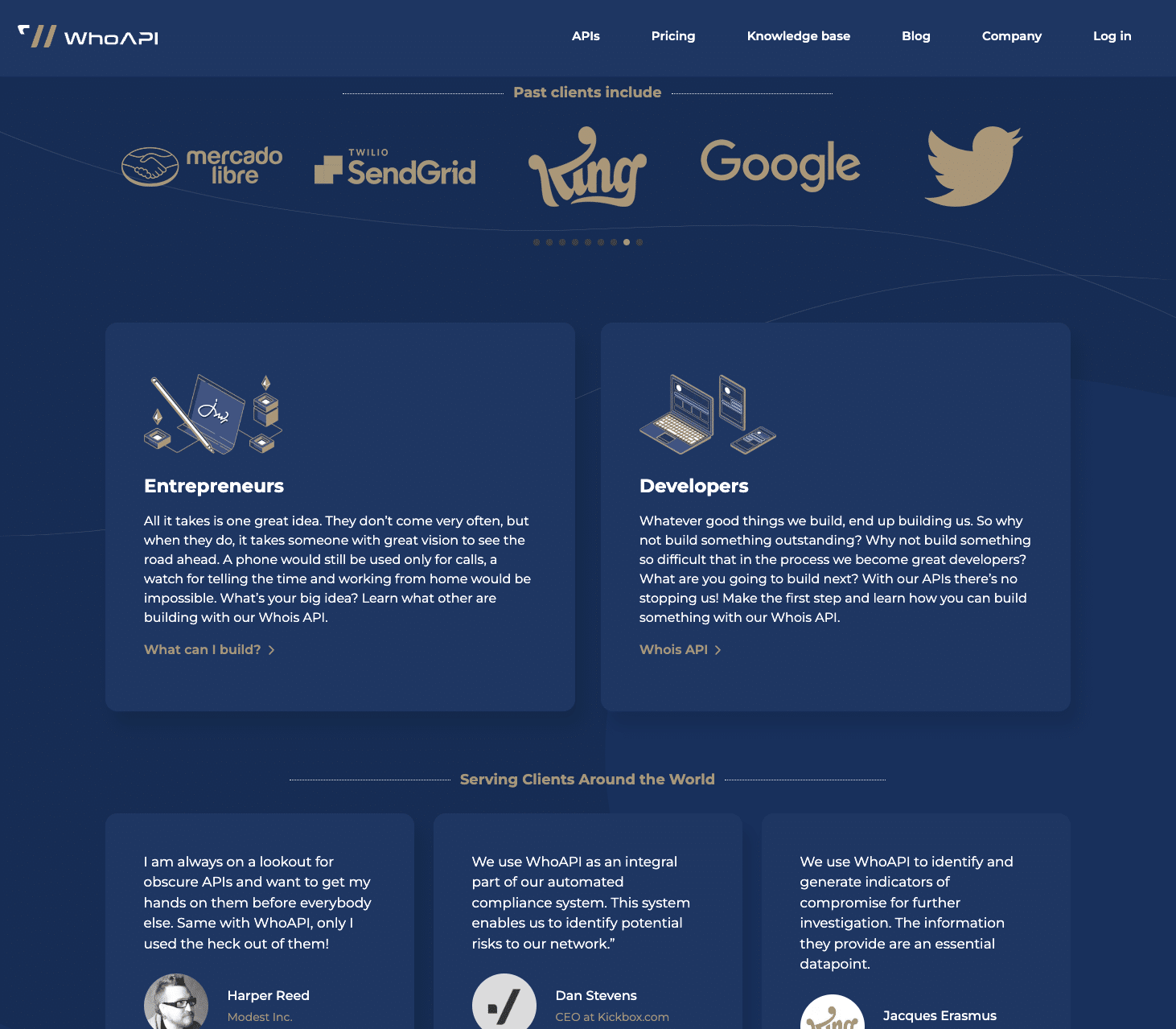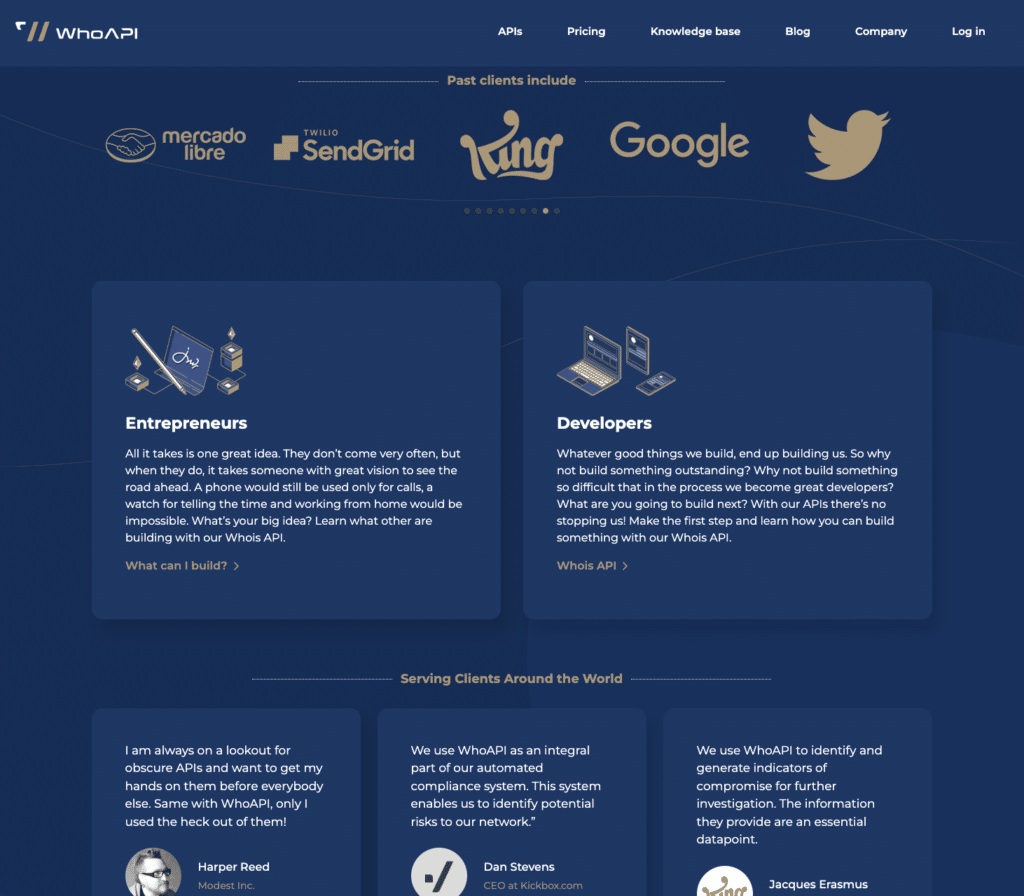 Lightning Fast
---
Quality code leads to quality results! The site is now blazing fast and passing all CWV.
Dynamic Pricing Grids
---
With so many price points and options it was important to create a pricing layout that showcased all that WhoAPI has to offer.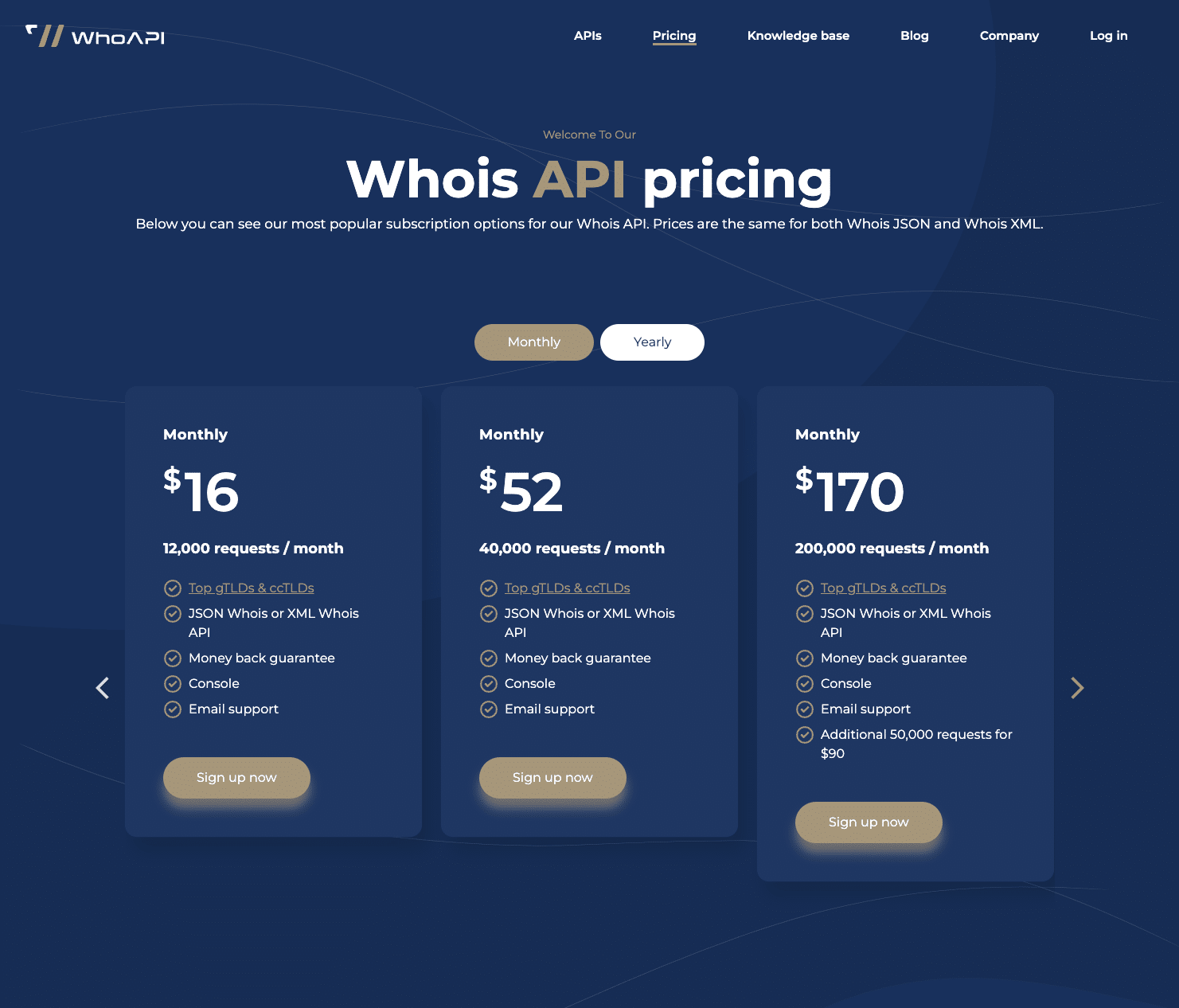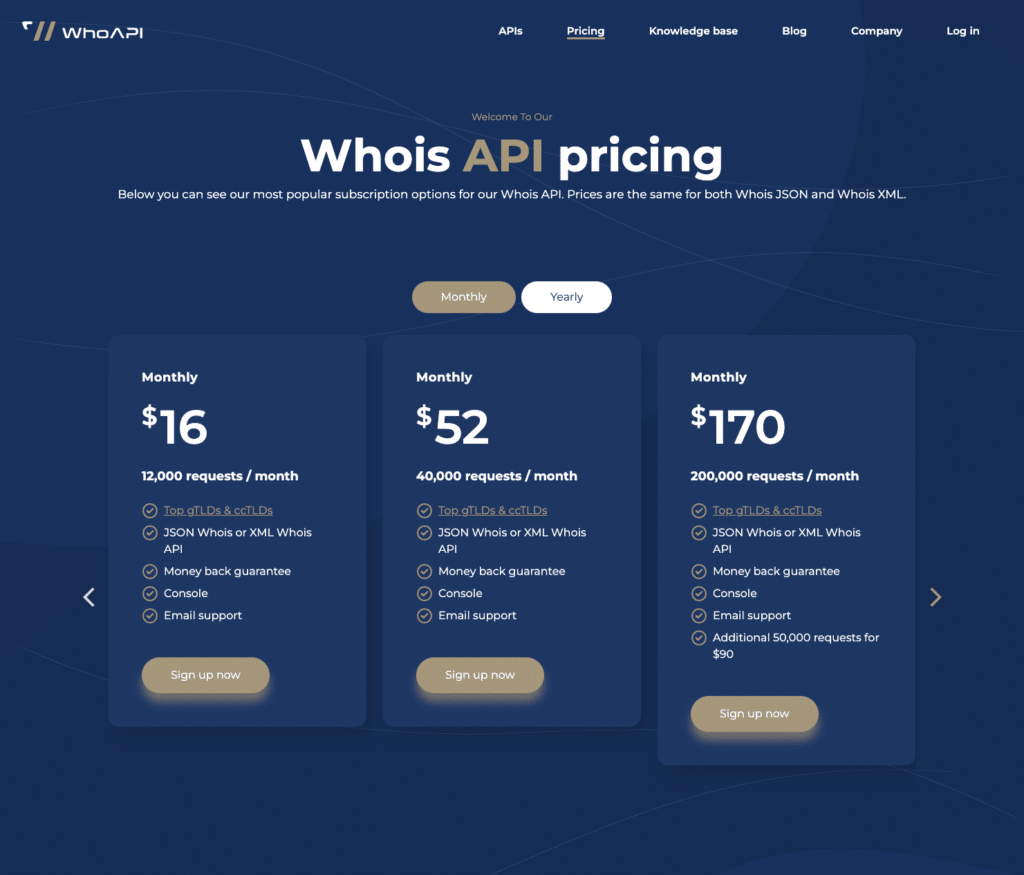 I had the privilege of ordering a web redesign from Matt. He was recommended to me, and I couldn't be happier with the result. If I knew how I would feel when the project was delivered, I would have started everything last year! Thanks Matt!