With Core Web Vitals now being an integral part of organic search results it is more important than ever to ensure your website is running at peak performance. My performance optimization package is typically only available to current website care clients and takes performance to another level.
What is the Performance Optimization Package?
The goal of the performance package is to produce tangible performance improvements with a focus on CWV (Core Web Vitals). The package described below will help to (sometimes dramatically) improve your performance ratings. Improved performance means lowering bounce rates, longer page views and higher search engine rankings.
Performance Optimization Package Details & Pricing
Performance Optimization Package
Plan Features:
Setup fee $249-$999 depending on size of site.
Setup fee waived for new builds.
Initial Setup Includes:
Performance Audit
Installation and optimized settings for WP-Rocket plugin
Image Optimizations (for current images)
Image Optimizations setup for new uploads
Configure lazyload
Accessibility audit and optimization
Ensure most recent PHP version compatibility
Ensure site is using HTTP/2 (and SSL)
Disable pingbacks
Set a post revision limit to ensure less database clutter
Enable WP_Debug and resolve any PHP warning or errors
Defer all possible render blocking scripts
Optimize icon font delivery (custom kits)
Address issues with performance audit manually
Optimize font delivery
Ongoing Tasks Include
Setup CDN (Content Delivery Network)
Include licensing and maintenance of WP Rocket
Including licensing, setup and maintenance of Image Optimization
Include licensing and maintenance of Icon Fonts
Performance optimizations for new pages/features
Performance reports available upon request
Suggested performance enhancements as technologies change
Performance Optimizations Package FAQs
While nothing is guaranteed, you can rest assured that performance will be better. Every site is different so setup will be catered to your site and results will vary. If, for whatever reason, you are unhappy with the results, we can discuss cancellation.
The monthly fee covers my time to maintain the site, keep an eye on all aspects of the setup and covers my licensing fees for the tools that I use to make the performance improvements.
There is a LOT of work that goes into the initial setup. This fee covers that setup time and is dependent on the size/complexity of the site. The setup fee is waived for new builds that are launching.
There are some things that are completely out of my control and there are some things that are required on sites, that will make a "perfect" score impossible. Rest assured that I will address everything I possibly can to achieve the best performance for your site.
First off, people are more likely to stay on your site if it is fast. The longer it takes to load, the more likely someone is to leave. Additionally, Google CWV (Core Web Vitals) is becoming a bigger and bigger part of organic SEO. So not only will visitors be more likely to stay on the site, but you should gets some SEO benefits from a site that has better CWS scores.
I'd like a minimum of six months to see some results, but if for whatever reason you are unhappy we can discuss termination. Keep in mind, that if you cancel, you will lose access to some of the tools I use for the performance plan.
My performance optimization requires a site to be built properly, use only quality plugins (as there is only so much you can do with bad code) and take advantage of high quality WordPress hosting. If you aren't on a website care plan, I would be happy to review your site to see if I would be willing to help with performance optimization.
Results speak for themselves
Below are a few recent sites that I've upgraded to my performance package. Note these results are only the home page for each site.
Firelight Yoga Studio Performance Results
Before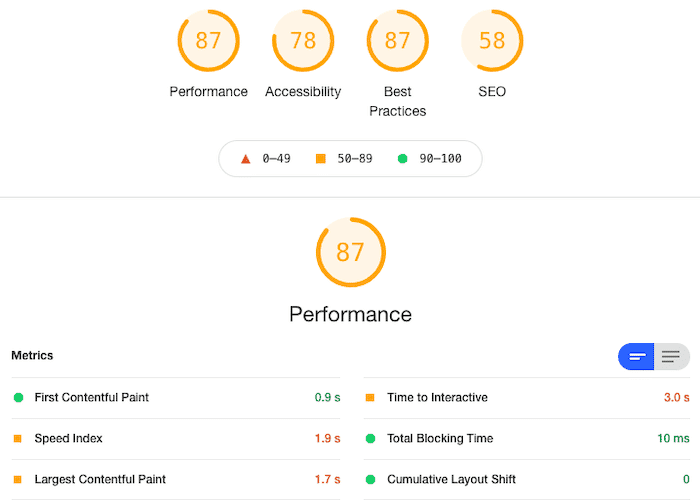 After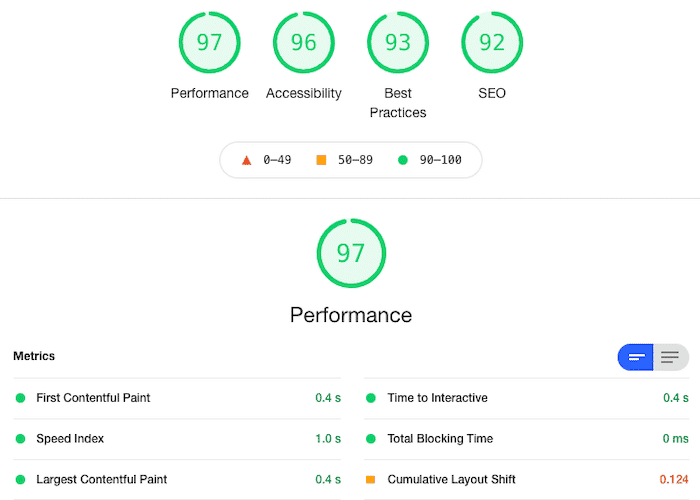 ---
Ideoclick Performance Results
Before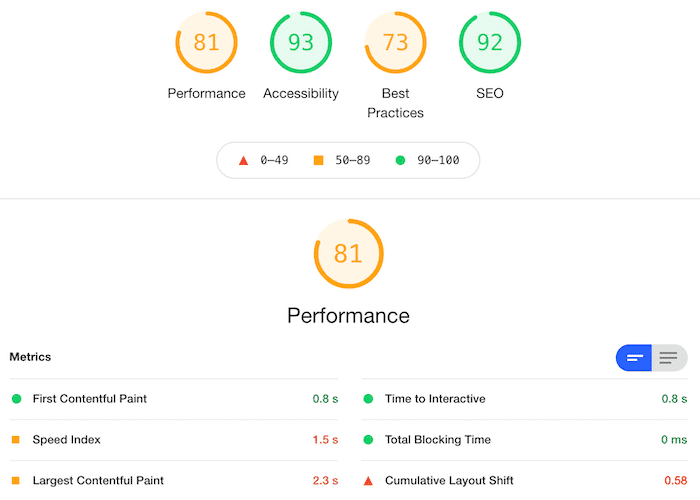 After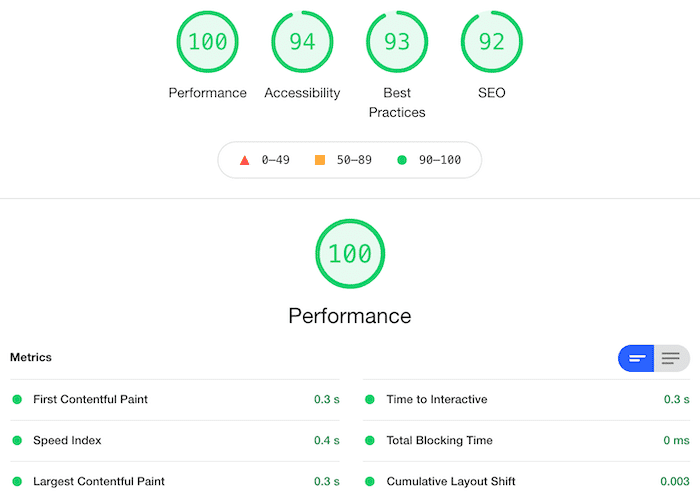 ---
Salem Center Performance Results
Before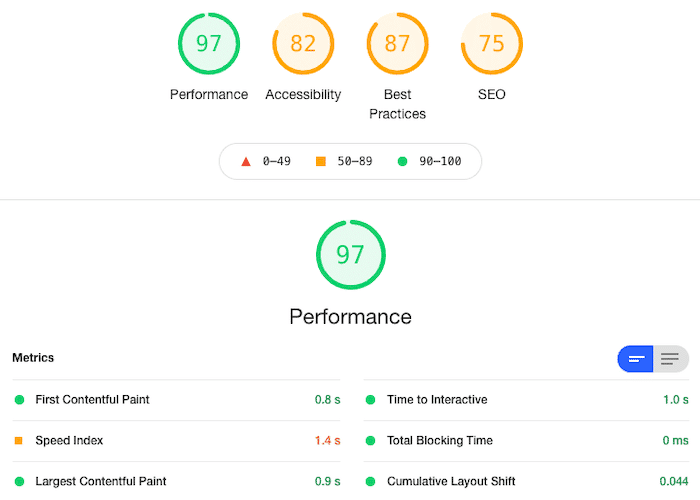 After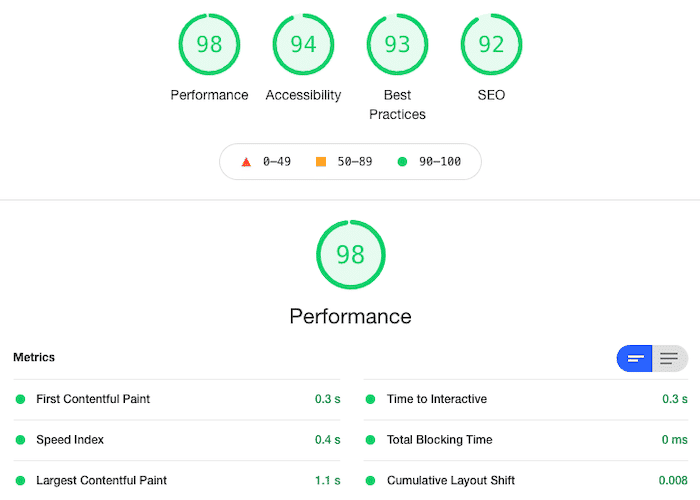 ---
Cook Once Studio Performance Results
Before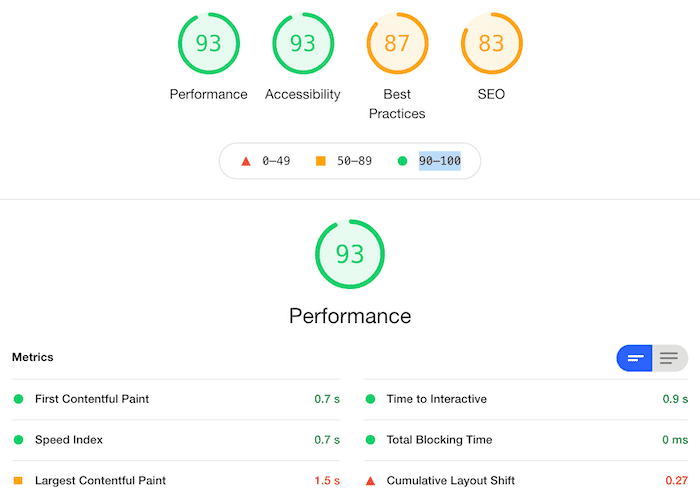 After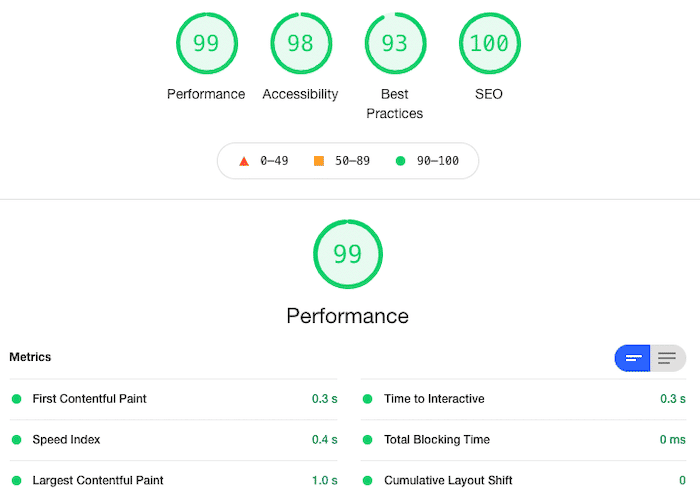 ---
Encore Dance Studio Performance Results
View Encore Dance Studio Website
Before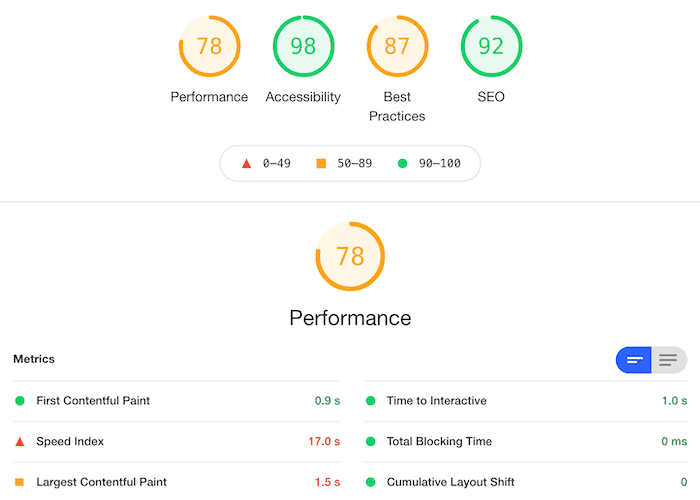 After
---
Leankor Performance Results
Before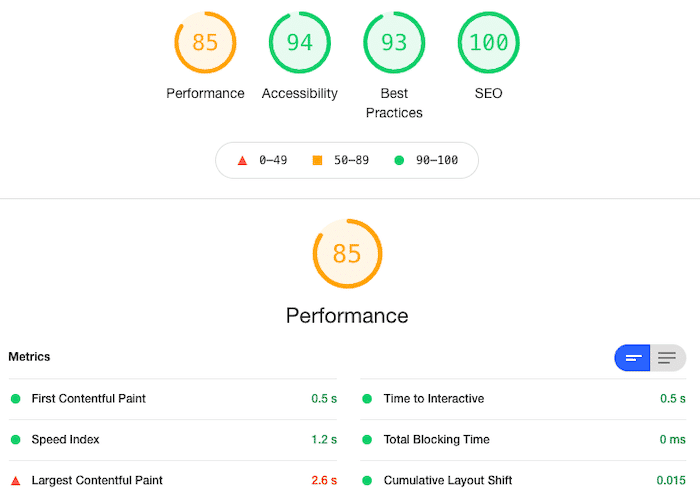 After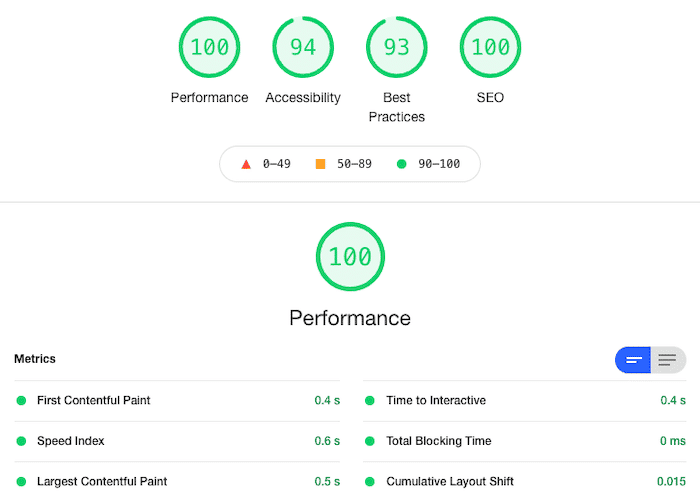 Interested in working together?
I'd love to learn more about your and your project. Complete the form using the button below and I'll get back to you soon (typically within a day!).