2018 was a milestone year for me, personally and professionally. I figured I would take a few minutes to recap my year and take a look at the future of Whiteley Designs.
Oh, hey Callum!
The first, and most significant change of 2018 was in May when my wife and I welcomed our second child (a boy!) Callum to the world. The amount of work a second child takes can't be underestimated. I remember being overwhelmed by how much work having a child is after our daughter Olive was born and while Cal is a bit easier sleep-wise, the never-ending work of being a parent is real.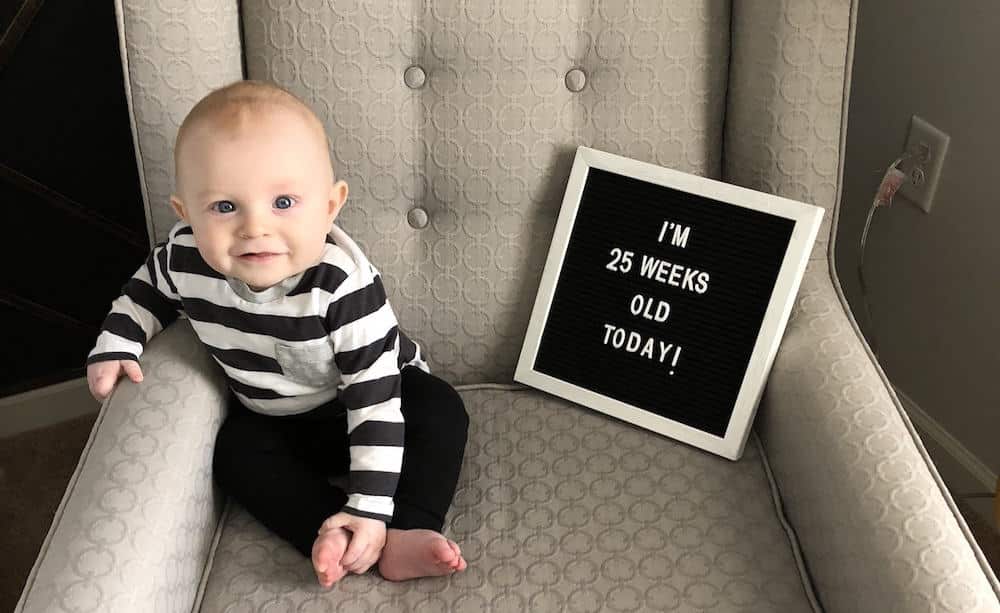 Needless to say it is well worth it!
Leaving my Job
One decision that has been looming that past few years has been when the time would come that I need to leave my job and purse Whiteley Designs full time. That time came this year. I gave my employer of 7 years 3 full months notice to ensure a smooth transition and I officially resigned from my job effective October 31st.
The amount of trepidation that comes with a move like this is high. I was a Marketing Director for a relatively large neurosurgical practice. It was a good job that paid well and I enjoyed, for the most part, my co-workers making it a difficult move, but a necessary one.
My business had simply gotten to the point where it was making enough money with enough new business that I needed to make the jump and dedicate myself full-time. Not to mention that while I did enjoy my job then, I LOVE what I do now. While it has only been two-months, I couldn't be happier with where things have gone.
Let's Talk Business
Annual Revenue
I'm proud to say that 2018 was my first 6-figure year with Whiteley Designs. That may not seem like much to many, but the fact that I was only "part-time" and my expenses are next-to-nothing (under $10,000 for the year) makes this pretty significant for me. My goal for 2019 is to exceed $150,000 in revenue and keep costs under 10% of revenue. Based on some recent activity, and how things have gone in the two months since I've gone full time, it is an achievable goal.
Here is a quick breakdown of revenue for 2018:
Development Income: 61%
Hosting / Maintenance Income: 30%
Revenue Share Income: 7%
Misc: 2%
Recurring Revenue
Building up recurring revenue through hosting and website care is a vital piece of the big picture for my business. Having steady, monthly income can help with the ebbs and flows of being a freelancer.
I raised prices and restructured my maintenance plans (now called website care) this year and have received absolutely no push-back from clients on my pricing. I have such a good relationship with my clients and I am proud that they trust me to handle their sites for them and they see the value in what I do. So far, so good.
No more Hourly Projects
I have very recently dropped hourly project rates in lieu of fixed project rates. Over the past few years I have developed a very streamlined, efficient workflow and sticking to hourly work is costing me money. I've started roughly 6 new projects since transitioning to fixed project pricing and so far, I have received no push back. I just have to hope I scoped the projects properly so my effective hourly stays where I need it!
I held on to hourly pricing for a long time. One reason for this was the fear of not estimating properly and taking a huge hit on a project. I have done enough sites, with enough variety, to confidently quote accurately, or so I hope. I'm excited to see how this changes my business moving forward.
Workflow Changes
Now that I am working in one location I have been able to dedicate more time to setting up an even more efficient development workflow. Here are a few of the recent changes:
Local Development with Flywheel
Switching from plain CSS to SASS (primarily for Gutenberg)
Implementing CodeKit for compiling and image optimization
Using WP Migrate DB Pro to push/pull from staging to live and vice versa more efficiently
I pushed off many of these tasks as I was working from three different locations before. Now that I have consolidated to one primary workstation, I've been able to optimize my process. Hopefully making things even quicker from a development standpoint.
New Opportunities
2018 was the year of developing relationships for me. I picked up a few new, solid referral sources and really grew and developed many existing relationships I already had in place. I have been fortunate enough to never need to advertise to find work and I hope that trend continues.
Since switching to full-time I have had two amazing opportunities that I hope pan out.
One being a local, and very popular, media outlet is venturing in to website development simply due to their existing client base requesting it. I am already close with the owner and staff from my past job giving me the opportunity to discuss this with them and if all goes as planned, that will turn in to a big business partner in 2019 and moving forward.
The other is a possible referral source from a very well-known Genesis developer. This is a VERY recent development and if it pans out moving forward could be a game-changer as well.
Giving Thanks
I wouldn't be where I am without the amazing people in my network. I want to take a few minutes to give a few shout outs:
A huge shout out and thank you to Melissa Harrison and her team at Allee Creative. Allee was referred to me over a year ago and they have been absolutely wonderful to work with. We've worked on a number of projects and things have gone wonderfully. I look forward to a long future with Allee!
The lovely Sara Dunn of 11Web has been a welcome addition to my personal and professional network. It has been a pleasure to work with her on custom Genesis projects over the past year and she has had an impact on my business is other ways as well. She introduced me to the Business of WP Slack Group which rocks, she encouraged me (and everyone) to niche down, and she recently helped me connect with what could be a business-changing referral source. Not to mention, she is simply wonderful to work with.
Mr. Louis Tanguay of Circle Marketing is a long-time client and friend. While the projects weren't numerous this year it was exciting building, and expanding, App Growth Summit. I look forward to seeing where Louis will take that business!
Erin Mossey of Moss Kreativ is a rock-star designer that I have worked with for many years. She welcomed her first child this year and I know it changed her life! She has been amazing to work with and our future together is bright.
Alyssa Gay of Alyssa Gay Consulting is a recent connection who has proved to be a wonderful addition to my network. We work hand-in-hand together on one of my biggest ongoing project (Cervicide), and she has turned in to an amazing referral source as well. I was lucky enough to work with her on her website redesign lately as well. She has turned in to a friend and has been great to work with in a variety of different ways over the past 6-8 months.
Wrapping Up and Looking Forward
I'm very excited to see how my first year of focusing fully on Whiteley Designs will go in 2019. I'd like to continue to nuture existing relationship and grow new ones. I'd like to continue to learn and expand my skillset. I'd like to create even better sites for amazing clients.
I would like to become more active in the WordPress Community, and the Genesis Community specifically. Attending WordCamp would be amazing, but with the two little ones, that proves a bit tricky. So we'll just have to see if that is becomes a reality or not.
I can't say enough how excited I am to see where this goes next year! Only time will tell.
2019 Goals
I guess it is a good idea to set some goals for 2019 to reach for…so here we go:
Increase revenue to over $150,000 while keeping expenses under 10% of net revenue
Grow Website Care clients by 25%
Improve on-boarding and development process to streamline repetitive tasks
Attend a WordCamp
Get over 50 five star Google Reviews
Keep learning